Potting Soil
C-I-L® Potting Soil delivers a high-quality, hassle-free blend of humus, peat moss and perlite for all your indoor and outdoor container growing needs. 
Premier Tech's peat moss comes from bogs that are certified under the Veriflora Program. This certification ensures the application of good management principles in all aspect of sustainable development. The criteria include environmental assessment, social engagement and product quality. 
Information
How to use
Tips
Safety
Application rate
Specs
Information
Sizes
15 L
25 L
Benefits
Ideal for pots and containers
Indoor and outdoor
Improves moisture control, drainage and aeration
How to use
How to use
Indoor & outdoor potting
Pre-water the plants before transplanting.
Line the bottom third of the pot with C-I-L® Potting Soil.
Center plant on top and fill with potting mix (leaving about 2 cm from the top).
Water to moisten soil.
Tips
Tips
Repot plants every season for best results.
Safety
Precautions
Keep out of reach of children and pets.
Storage
Keep well-sealed.
Store in a cool, dry place, out of direct sunlight.
Application rate
Quantity calculator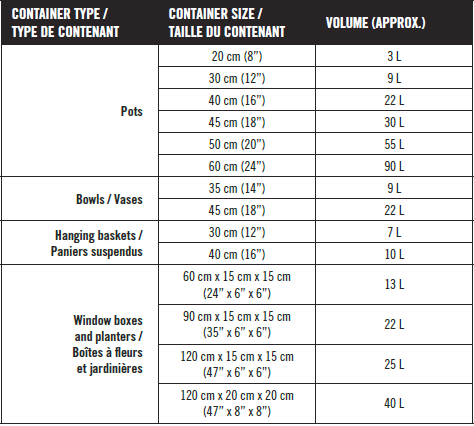 Specs
UPC
0 58262 80756 1
0 58262 80757 8 
Safety Data Sheet
Packaging
Components
Peat moss and perlite.