Easy Curb Appeal Ideas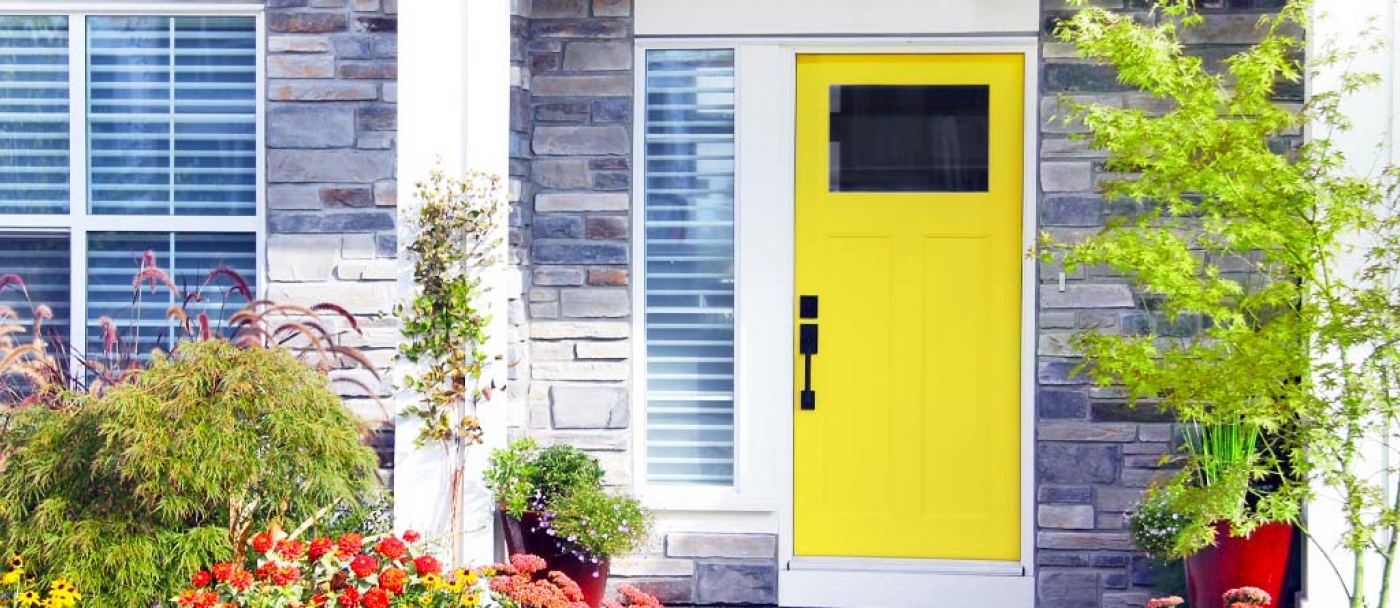 Want to boost the curb appeal of your home without spending a lot of time or money? Even small improvements can make a world of difference and may even improve the value of your home. 
Here are a few easy curb appeal ideas to pique your creativity.
Paint your home's front door. Select a bold color that draws attention but doesn't clash with the other colors on your house. 
Plant a small tree or shrub near your front gate. Be sure to consider the mature size of the tree and how it will fit in five or 10 years. 
Add window boxes and fill them with greenery or blooming flowers. Visitors will notice the boxes from the street, and you can enjoy the splash of color from inside your home. 
Hide your garden hose. Many attractive wood, ceramic or copper pots and other containers are available. Alternatively, make your own by drilling a hole in the back of a wicker basket or plastic container.
Hide your trash can. Either move it into the backyard or hide it behind a small fence or a couple of lattice panels. The same applies for recycling containers. 
Install new porch lights or upgrade your existing lights. If you aren't ready to sink a lot of money into new lights, a coat of spray paint can dress up old fixtures in a hurry. Keep the lights sparkling clean and free of free of dirt and cobwebs. 
Mow the front lawn regularly and keep the edges neatly trimmed. Water and feed as needed to keep it green and attractive.
Keep flower beds free of weeds that look messy and draw nutrients and moisture from desired plants. A layer of bark mulch gives beds a neat, finished appearance instantly, and it smells great, too.  
Trim overgrown trees and shrubs. Remove wayward growth any low-hanging branches that block the view of your home. 
Install lighting along paths or driveways. If new lights are too expensive, solar lights are a lot of fun and cost very little.  
Replace or repair rusty or damaged gutters and downspouts. 
Add a potted plant near your front door -- either bright annuals such as geraniums or petunias, or rich evergreens like boxwood or juniper.